Nutting By Acco: Manufacturer of High Quality Carts & Trailers Since 1891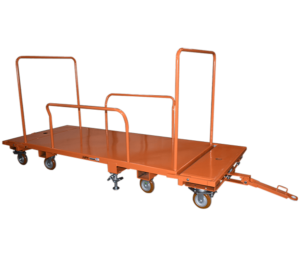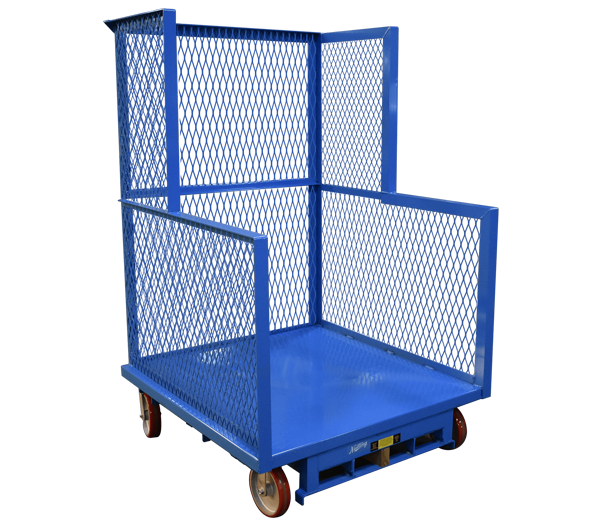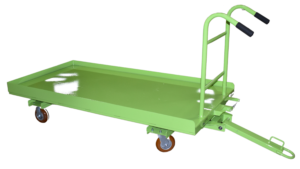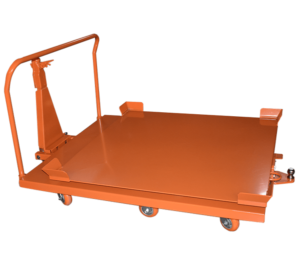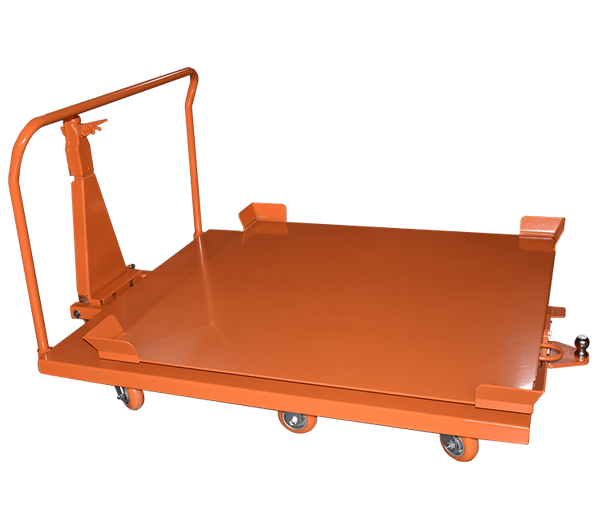 Over 125 years ago, in 1891, Elijah Nutting was first approached by a Minnesota businessman having problems getting things for here to there. After carefully listening to the man's story, Elijah analyzed the problem, considered some of his client's suggestions, added a few ideas of his own, and then went to work – in time producing the first tilt style platform truck to carry his company's name. Much has happened since that day in 1891. For one thing, Nutting's reputation has grown considerably, making it one of the nation's premiere manufacturers of high quality material handling equipment. Nutting has literally been a company on the move with "all the right moves", seeking continuously to give you precisely what you demand: more reliable…great efficiency …greater economical equipment…all with the tough, durable, and dependable products you have come to expect from Nutting.
Our Trailers are the showcase of our product offering with QUAD-STEER (four-wheel steering) and DUAL-STEER (two-wheel steering) trailers utilizing four different configurations. Our fabricating services include the usage of state-of- art equipment aimed at processing and producing at the highest and finest industry standards.Our engineering services include specialized design expertise for custom-engineered products.
CASTER STEER TRAILER
Caster steer trailers turn by swiveling on the front caster wheels. Two rigid casters are mounted in the back. The most popular of the four basic steer types, caster steer trailers have excellent trailing characteristics and are relatively easy to move manually. Corners are rounded for safety and to pre- vent interlocking on sharp turns.
Caster steer trailers are specially designed for use on good surfaces in:
• Distribution Centers
• Warehouses
• Industrial Plants
• Terminals
FIFTH WHEEL STEER TRAILER
Fifth wheel steer trailers turn by means of a 5th wheel (turntable) assembly utilizing a precision ball bearings for ease and maneuverability. To this assembly is attached a drawbar, which steers the trailer when coupled to the power unit or other trailers. Fifth wheel steer trailers have relatively low deck heights and are recommended where load weights are above normal and service conditions are severe.
They are designed for:
• Docks
• Distribution Centers
• Warehouses
• Plants & Terminals
LINK CASTER STEER TRAILERS
Link Caster Steering – Standard and Medium Duty
Link caster steer trailers are an economical alternative to automo- tive steering, providing the maximum in stability and maneuver- ability with capabilities up to 10,000 lbs. Steering is controlled by a towing tongue, with linkage arms connected to specially con- structed swivel caster assemblies. A connecting arm links the front and rear steering assemblies for the four wheel steer version
Link Caster Steering – Heavy  Duty
Heavy duty link caster steer trailers are primarily used in extremely heavy applications where stability and maneuverability is a major consideration. Steering is accomplished through the use of linkage arms connected to machined steel fifth wheel plates which act as heavy-duty swivel casters activated by the towing tongue. The four wheel steer version uses a connecting arm to link the front steering assembly to rear assembly.
Link steer trailers are designed for use on smooth floors in industrial plants, mills, warehouses and other applications.
AUTOMOTIVE STEER TRAILERS (KNUCKLE STEER)
Type, or Knuckle Steer" offers two distinct advantages… equal four-wheel load support at all times for load stability as well as exceptionally good trailing. The Automotive Steer arrangement provides easy steering and accurate trailing, plus 4-point, safe load support on sharper turns.
They are most often designed for hard surface roads or good floors in:
• Warehouses
• Wharves
• Piers
• Industrial Plants and Mills
For more information on Nutting products, please call 1800-533-0337 or email [email protected] We Keep Industry Moving.