Welcome to AccoMHS.com: New & Improved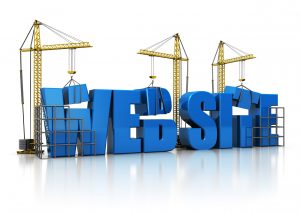 It is here! It is here! It's finally here! Our brand-new website has finally launched and we couldn't be more excited. You see, the power of the web and its remarkable capabilities are now able to be utilized on our modern, fresh and vastly updated site.
As you can tell, this is a huge deal for us and we hope you enjoy it as much as we relished designing it.
Here's where it all began: the idea for a new website came about towards the end of 2018. Knowing this was going to be a huge undertaking and time commitment, we decided to take the plunge! After countless hours of research, debates and discussions, the playing field was narrowed down to the last business standing! We selected a web master more than suitable to design our complex, large and highly technical site. The process could now begin.
Meetings after meetings, hours upon hours of conversations, allowed for the wheels to turn and for a plan and timeline to be put into forward motion.
Gathering content, agreeing on a design and a developing a more adequate way in which to elaborate upon and explain our brand and product lines was the goal at large. How were we going to make this site look and feel completely different than our previous one? How were we going to communicate our story, mission and product lines more concisely and efficiently?
The Material Handling Industry is simple yet complex. How would we showcase the value of our products and the impact they make on the industrial world?
Once a concept and design were decided, the hard work began! The web designers began building and coding the site, allowing for our team to work on gathering content necessary to fill in the blanks.
What content was going to be reused and what did we still need to develop? Where were the operations manuals going to be placed for easy retrieval/download? All of these questions needed to be determined during the website build!
The bandwidth needed to undertake an entire website overhaul is huge! Designers, programmers, writers, account managers, sales and marketing professionals, just to name a few, all must come together to put the puzzle pieces together.
Overall, the entire website took approximately 6 months of blood, sweat and tears, but in the end, it was SO worth the effort.
Now, we can officially welcome you to the new and improved AccoMHS.com and give you a tour of the features that makes this site, light years ahead of our previous one.
Mobile Ready/Friendly/Whatever you want to call it! Yes, you heard it correctly. Our site can now easily be viewed on all devices; cell phones, tablets, laptops, etc., without the need to awkwardly zoom in and zoom out.
Imagery! Check out our amazing photography! From our electric chain hoist Accolift, to our 5thWheel Steer Nutting Trailer, our product list is extensive and is now able to be purposely and efficiently on display. Pictures and visuals create impact! It is safe to say, this was majorly improved upon.
Welcome Configurator 2.0. COMING SOON!
Please help us in welcoming our Solutions & Applications page, a section we created to assist dealers and end users alike to understand how Acco can assist in a myriad of applications. Since our inception in the early 1900's, Acco has provided solutions for 100's of industries. From automotive to aerospace to military, we've done it all! Why not provide a resource where you can what are capabilities are and how we can create a custom solution to meet your specific needs?
Social Media plays a large role in our updated site. From the introduction of this blog to the presence of our social media pages, the 21stcentury is alive and well on the new and improved Accomhs.com. A way to connect and provide product, company or generic updates is the goal. We hope you begin to follow us on LinkedIn, Instagram and the like for all things Acco related…you won't regret it! Who knew material handling could be so enticing?
All in all, we are super proud of our new site and want to once again WELCOME YOU. We urge you to reach out with any questions, concerns or just to say HI! We really are anxious to hear your opinions and encourage feedback.
To all of your material handling lovers, until next blog!