Our Brands
As a leader in the material handling industry, Acco takes pride in manufacturing quality brands that offer one-of-a-kind solutions to meet the demands of today's industrial world. Our brands are all backed by decades of expertise and excellence, giving dealers and end-users alike the confidence needed to keep their businesses moving forward. Learn how our innovative brands keep industry moving.
Wright
In the late 1800's, H.H. Wright owned and operated a general machine repair shop located in Lisbon, OH. With the influx of hoist repairs throughout his shop, Mr. Wright found it advantageous to develop patterns of parts needed for hoist repair and began producing the parts himself. In 1928, Wright® Cranes & Hoists became a division of Acco Material Handling Solutions and operations were moved from Lisbon to York, PA. The Wright brand is synonymous with quality, performance, and durability! Today, Acco's complete line of electric wire rope and electric chain hoists offer advanced designs and the most current duty cycle and safety requirements that meet industry standards.
The introduction of the first ever Speedway® wire rope hoist came in 1946, with other variations appearing on the market in 1947 and 1948. Today, Wright® Speedway hoists are designed for H4 duty and are engineered to your exact specifications and applications. Capacities range from 1-5 tons.
The Work-Rated® hoist was introduced to the material handling industry in 1975 and was marketed as an electric wire rope hoist with capacities from 1000 lbs – 30,000 lbs. As it exists today, the wire rope hoist is designed for H4 duty and is offered in 1-25 tons. Hoists with an H4 classification are capable of high volume handling of heavy loads. An excellent option for myriad industries and applications, learn how any Wright® product can assist in your material handling needs.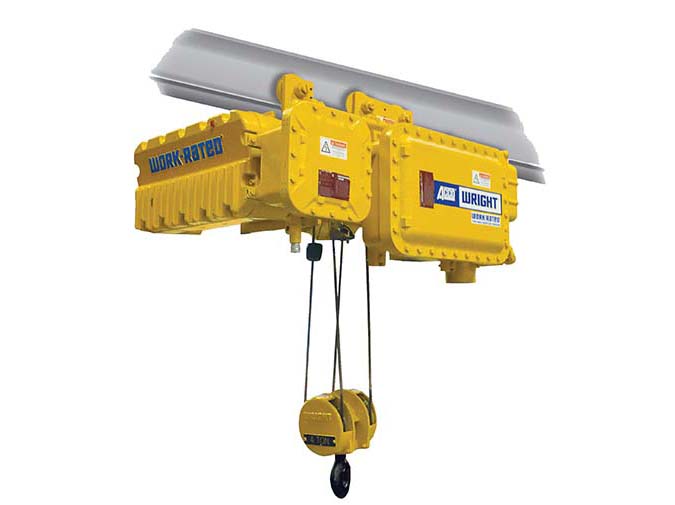 The Accolift name first hit the marketing in 1985 and included the lever, hand chain, plain trolley, and electric chain hoists. Over the years, modifications were made and the Accolift was re-introduced to the industry in 2006, followed by the re-release of the hand gear trolley in 2009. Today, the Accolift and Accolift CLH models are high quality products built for long service in industrial applications. The Accolift CLH is offered in 1/2 – 2-ton capacities; the Accolift is offered in 1-20 ton capacities. Both are available with hook suspension, push/pull trolley or motorized trolley. In our Accolift hand equipment offerings, the Lever and Hand Chain Hoists provide portable, lightweight and compact designs.
Accolift® Electric Chain Hoists
Accolift CLH® Electric Chain hoists
Louden
The year was 1867 when William Louden was issued the world's first patent on a hay carrier. The introduction of this invention led to significant strides in the farming/dairy industry where monorail systems and track were used in transporting liter and feed throughout barns. As it exists today, Louden designs and manufactures a full line of material handling systems, such as crane and monorail systems for all industries. These solutions provide you with the best means of material transportation and movement throughout your plant or work site.
Trambeam
Since its inception in the early 1900's (similar to that of Louden®), Trambeam®, a registered trademark of the Trambeam Corporation, has been producing a composite track section used in underhung crane and monorail material handling systems. The track combines steel top flange and plates with a lower rail of high strength alloy steel.
Trambeam monorail systems offer a flexible design to suit a variety of handling operations. They are noted for their work saving performance, reliability and can be engineered to include switches, lift sections and other accessories to further reduce labor costs, efficiency and increase productivity.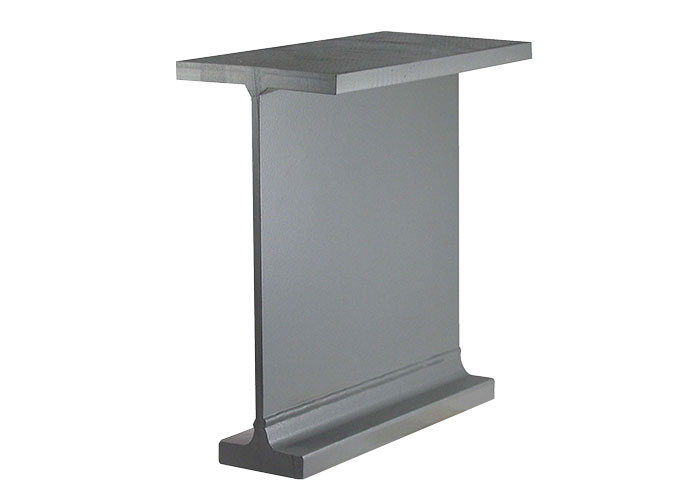 Nutting
A man by the name of Elijah G. Nutting designed the first prototype of the famous Nutting truck in 1891, a design that would go on to be used across the country throughout many industries. Today, Nutting continues to be the premier manufacturer of material handling equipment. Our customizable designs lend themselves to service countless industries and applications. Produced to the highest industry standards, Nutting Carts and Trailers are manufactured using state-of-the-art fabricating and in-house engineering services.

Mansaver
Mansaver® Industries was established in 1923 in a small garage located in New Haven, Connecticut. In 1965, Acco acquired the Mansaver company and continued to produce quality grabs that have become an industry standard. Available in a wide range of capacities and sizes in motorized or completely mechanical models, Mansaver below the hook lifters can be custom engineered and built to specified requirements.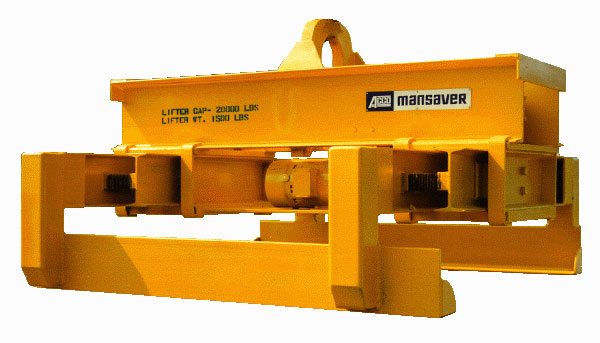 Vac-u-lift
In 1951, the Blakeslee Manufacturing Company, located in Salem, Illinois, started designing and manufacturing the first ever vacuum material handling equipment. Shortly after in 1956, the company changed its name to Vac-U-Lift and by the end of that year, Vac-U-Lift was acquired by the Lear Siegler Corporation. It was later purchased by Acco in 1972 and has been an excellent addition to the Mansaver product line.
Vac-U-Lift has developed and standardized many below-the-hook vacuum lifting devices as well as fully automatic transfer systems to satisfy industry material handling applications. For more information on our Vac-U-Lift and how we can assist in your unique application, call Acco at 800-967-7333.